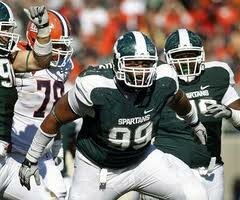 When Green Bay Packers fans are asked what was the biggest difference between the 2010 and '11 seasons, the most common answer is the free agent departure of Cullen Jenkins. The loss of the former starting defensive end is a hole that still needs to be filled and the 2012 draft would be the perfect time for Ted Thompson to address it.
The strength of the 2011 defensive line was starting tackles Ryan Pickett and B.J Raji, but after those two, the Packers didn't get consistent play from any of the other defensive linemen on the roster.

Basketball coach, sports writer/broadcaster/blogger, Packers & SF Giants enthusiast.