Both the Packers and Vikings came away with ugly wins in Week 1, Minnesota's slightly more justified than Green Bay's. But instead of downplaying the magnitude of this Sunday's primetime matchup, much of the conversation this week has revolved around injuries, starting with the Vikings' quarterback situation and followed by the availability of both teams' top cornerbacks.
The potential absence of Xavier Rhodes at cornerback would leave Minnesota exposed in its secondary, with second-year cornerback Trae Waynes likely getting the start opposite veteran cornerback Terrence Newman. Should this happen, expect Aaron Rodgers to take every advantage of one-on-one matchups on Waynes, in particular.
On the Packers' side, the coaching staff can't feel comfortable with the idea of starting Quinten Rollins in place of starter Sam Shields after the second-year pro's inconsistent performance in Jacksonville. Perhaps even more concerning is the possibility that former undrafted free agent Ladarius Gunter could slide into nickel spot, if coaches wish to retain safety Micah Hyde in his third safety role.
But even without Shields, it's difficult to imagine the Vikings offense doing much damage through the air, whether it's new teammate Sam Bradford under center or the predictable Shaun Hill. Instead,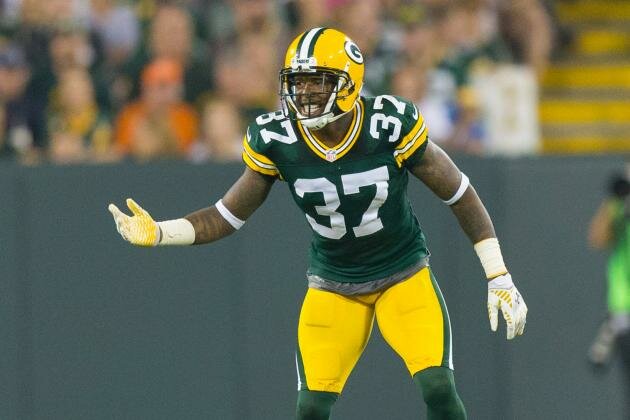 Dom Capers and the Packers defense will focus on the same individual that has caused headaches since his entrance into the league in 2007: Adrian Peterson. Peterson was held to 31 yards on 19 carries by the Tennessee front seven last week, something that will be difficult for the Packers to replicate.
Aside from the injury to Shields, a major challenge for the Packers will be playing on the road during the home opener of the new U.S. Bank stadium. For this reason, expect Mike McCarthy and the Packers to attempt to get off to a fast start on offense. Packers fans can hope that the team will be playing with a chip on their shoulder after last year's Week 17 loss at home to Mike Zimmer's crew.
Availability of Top Cornerbacks a Key Factor on Sunday Night