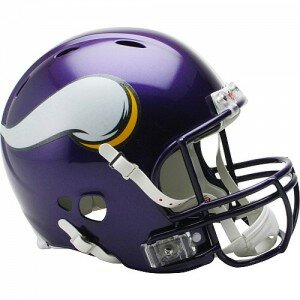 Rounding out a difficult three-game sequence against division rivals, the Packers host the new-face Minnesota Vikings, led by former Bengals defensive coordinator, Mike Zimmer. With a different head coach, signal caller and offensive backfield, the Vikings bring a vastly different identity to Lambeau Field, where they haven't won since 2009. A red hot Aaron Rodgers points to an extension of Minnesota's winning draught in Green Bay, should the Packers' defense and running game rise to the occasion.
Even after Rodgers's big day in Chicago last Sunday, storylines for this Thursday have revolved around Vikings rookie quarterback Teddy Bridgewater, who turned in a statistically sound performance in his NFL career debut last week. Bridgewater is listed as questionable with an ankle injury, which comes as a two-fold advantage for the Packers when one considers both the defense's success against backup Christian Ponder as well as their general ineptitude versus rookie quarterbacks. (Under Mike McCarthy, the defense has lost to Matt Ryan, Josh Freeman, Andrew Luck, Russell Wilson and Colin Kaepernick during their respective rookie seasons)
And despite all of the focus on the two teams' quarterback play, Thursday's game could be won in the trenches, which would seemingly favor Minnesota. The rainy weather forecasts for Thursday do not align well with Green Bay's pass-induced recipe for winning games in 2014. With a high chance of showers, the Packers defense will be forced to stop the run – something they have not done well through the first quarter of the season.
Shutting down the Minnesota ground game could be arguably as difficult as containing Marshawn Lynch in Seattle and Matt Forte last week. Though the Vikings are missing renowned Packer destroyer Adrian Peterson, the combination of Jerick McKinnon and Matt Asiata should be more than challenging for the league's last-ranked run defense.
Under McCarthy, a strong passing game on offense has regularly bailed out consistently poor play in other phases of the game. The Packers will need to gradually correct this trend throughout the fall if they have any hope of playing in late January. Thursday's game against a talented yet inexperienced opponent may present the perfect learning opportunity.
Breaking Down Week 5 vs. the Vikings