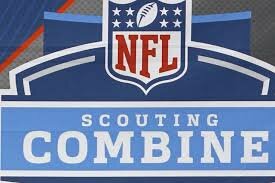 From the NFL Combine…Some insights from Mike McCarthy.
Mike McCarthy's address to the media at the NFL Combine gave several insights into where this team's focus is and where they will be looking to improve. One area that has been of interest is the quarterback position, where Scott Tolzien has seemed to come into his own as a backup but the drafting of Brett Hundley has to make one wonder if there is trade value in Tolzien with the development of Hundley. Hundley is a more prototypical athletic quarterback and McCarthy had high praise, citing Hundley's excellent work in the pre-season as a rookie and saying he came on fast. Coach McCarthy remarked that he is a "Bright young man, very athletic…glad we have him."
Another position in flux on the Packers' offense is the tight end position. With Jerry Fontenot fired and Brian Angelichio the new tight ends coach, the Packers want to get more out of guys like Richard Rodgers. Coach McCarthy said that Rodgers did a good job taking a step in his second year. But coach also added that Rodgers while Rodgers "did a lot of good things" that there is still more for him to learn. This shows that there is potential in the Packers' tight end group and with Kennard Backman and the possibility of a pickup in the draft, this very group could be the Packers most improved from 2015.




One of the more important topics that coach McCarthy spoke about was the Packers' participation in the Hall of Fame game this year, a game that McCarthy himself has not been involved at on any level up to this point. The very first thing coach McCarthy mentioned was what a great honor it would be for Brett Favre, who will be inducted at the ceremony.
McCarthy is one of the most careful "body managers" in the game, always putting a premium on maximizing the opportunity for young players while protecting the older bodies on the team. The HOF game is a unique challenge that McCarthy sees as an opportunity, giving the young players extra reps (on fresh, willing wheels) while the vets can "coach" from the sidelines. McCarthy made a point to mention that he plans to manage the reps of Jordy Nelson, even though, according to coach, he is "way ahead of schedule".
Go Pack!




BREAKING! Mike McCarthy Press Conference