The Packers host the Minnesota Vikings tomorrow night in what could be a sloppy affair if the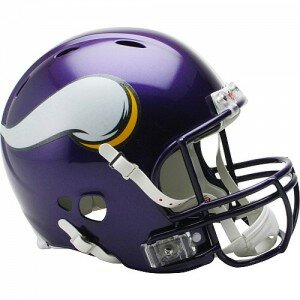 weather reports are correct. But one question that remains to be answered is, "Who will be the Vikings starting quarterback." Admittedly, this is a question that the Vikings have been asking for numberous years but in this case, they would clearly prefer to see rookie Teddy Bridgewater at the helm. Bridgewater, in his first NFL start, went 19 of 30 for 317 yards and ran five times for 27 yards and a touchdown.
While the Packers have held fast to the notion that they scheme for an opponent's concepts, not their quarterback, the impact of Bridgewater's athleticism could be a concern for a Packers team that has been gashed by the running game. The Vikings, as true NFC North teams tend to do, also boast a solid corps of wide receivers including Jennings and Patterson. Perhaps the bigger question, if Bridgewater does play, is whether he will be hampered by the ankle injury he sustained against the Falcons.
But regardless of whether Bridgewater or Ponder start, it is expected that the Vikings will try to run the ball with their one-two punch of McKinnon and Asiata, the former averaged 7.5 yards a carry on Sunday. If the Packers can find some footing in the front and center of this year's defense, they may be able to force the Vikings to pass. But if the Packers are as soft in the middle as they have been, look for the Vikings to use the run to open up explosive plays to their wide receiver threats.
They say that in football, the battle is won in the trenches. Certainly it all starts up front, but while the Packers do not have the size (nor the speed) in the middle to stymie the Vikings completely, if they can keep the Vikings out of the endzone the way they did against the Bears and the Lions, they once again have a chance to hand Aaron Rodgers a manageable scoreboard to deal with.
To me, whatever the Vikings do on offense, the Packers will best if they play the way they did against the Bears. While so many in Packernation still decry the Packers ineffectiveness against the run, their ability to create turnovers and keep opponents out of the endzone make this a game that could once again be a lopsided affair at Lambeau. If they succeed (and I think they will), they deserve to hear more about their turnover differential and red zone efficiency than about their lack of run-stopping ability. But it is up to the Packer's defense to do that.
If, on the other hand, the Packers' defense steps it up in the run game…it is going to be a long day for whatever quarterback the Vikings field.
GO PACK!!!