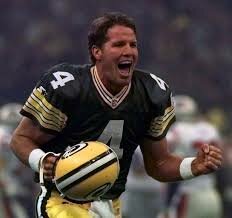 It is hard to choose just ten plays in Brett Favre's career to highlight and rank. with over 420 touchdowns…how do you pick? Brett had so many great plays and made so many memories.
Here is a top ten list that will definitely bring back memories:

source: The Official Brett Favre Video Channel!!!
FAVRE FLASHBACK: Top Ten Plays