It's Brett Favre's birthday today! Everybody click below to wish him a great day! This guy did so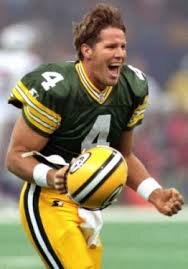 much for the Packers, putting us back on the map and bringing the Lombardi Trophy back home to Green Bay!
Here is a top ten plays list from ESPN, it is a shaky vid, but I love it because it has a "back in time" feel:

Everybody wish Brett a Happy Birthday!
[poll id="37″]