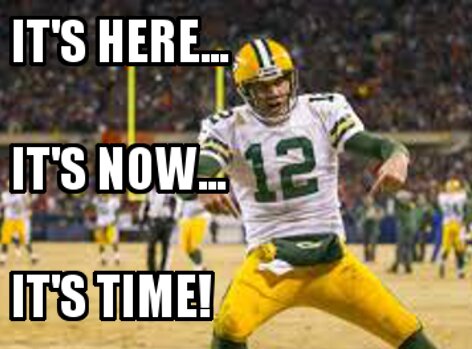 When the Packers play the 49'ers on Sunday, it will not be the same team that has seemed to have their number in recent memory. I mean, this is the team that gave Reggie Bush a job. And Colin Kaepernick is coming off one of the worst performances by any quarterback for a number of years with two pick sixes…two in the first two offensive series. The list of losses to the 'Niners' Super bowl team start with Frank Gore and are too many to count.
But the team still has a few weapons. Carlos Hyde has been serviceable and Vernon Davis is still a threat. Kaepernick averaged 6.6 yards per carry against the Cardinals and Anquan Boldin, who has torn up the Packers defensive backfield in the past, is also still on the team.
The Cardinals showed that they are for real against the 'Niners but one thing the did not do was put a spy on Colin Kaepernick. The Cardinals employed extra DB's and tried to play the "gap-sound contain game" and for all intents and purposes…it worked.

The Packers have been doing without a spy as well and playing admirably gap-sound games with better tackling. Kaepernick had a horrendous passing game against the Cardinals 9-19 for 67 yards with 4 INT's and the lone bright spot on the day was his lone touchdown in a 7-47 loss. But that is the very thing that has me wondering…if Kaepernick can't pass…but he can still score on the ground, is he going to be ready to run all over the Pack the minute the pocket breaks down?
I think Colin is going to take off at a moment's notice against the Pack so we will have to play the kind of defense that we have been playing to keep him contained. But should we change our approach? After all, Russell Wilson had ten carries for 78 yards against the Pack in week two and single-handedly made it almost appear that the Seahawks would have a shot in that game.

So here's the question. Should the Packers put a spy on Colin Kaepernick Sunday afternoon? You be the defensive coordinator and let us know in the head to head poll below: