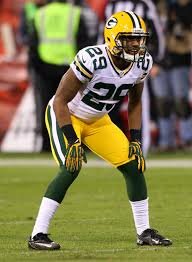 The Packers' defense came out of free agency minus a few household names. The exit of AJ Hawk and Tramon Williams was not entirely unexpected as each of those players had lost a step (or, as some would say…never had that step in the first place). Tramon Williams, to me, had been living on his veteran savvy in spite of his age for a second year in a row and the Seattle game in particular cast that fact in sharp relief on the TV screens of Packers fans everywhere. But there was more to the story than Tramon Williams.
The exit of Davon House along with Tramon Williams made the corner position instantly thin in terms of having a guy that has proven he can be more than a slot corner or a dime back. Enter Casey Hayward. Hayward is in position to take the start as a fourth year player with a ball-hawking mentality. However, Hayward has only started once and has been a nickel/dime corner, not an every down guy. The Packers had Hayward in for 20-30 snaps a game though so he does have experience.
Hayward has promise. But the Packers are going to need more than potential on the field in 2015. There is a big question mark opposite Sam Shields (part of the reason the Packers picked DB's in rounds one and two of the draft this year) and the answer, whatever it may be, is coming swiftly.
Time will tell if Casey Hayward can be the guy. I think with more reps and coaching he can be. For Casey, getting healthy is job one as he missed OTA's and minicamp with a foot injury. If he can get healthy, he has a great shot at seeing the field a LOT in 2015.
Go Pack!