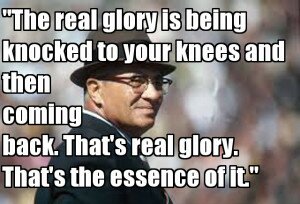 Yesterday's poll (to participate, click here) showed that Packernation, for the most part, went one of two ways in choosing their most anticipated game of the 2015 season. The most anticipated game was the rematch between the Packers and the Seahawks in Week 2, but in a close second was the Thanksgiving day game with the Bears at which Brett Favre's jersey is expected to be retired.
The Week two matchup is my most anticipated game as well for one reason and one reason only. The Seahawks took away what was in the Packers grasp last season and then failed to beat a team that the Packers had already taken down. This is a violent sport and revenge plays a part. I would be lying if I said that I didn't want the Packers to obliterate the Seahawks in week 2 at Lambeau.
The Packers home opener will be a killer game and if all goes well, Green Bay will show that they are once again the team to beat, not just in the NFC North, but in all of the NFC. With the draft just one week away, Packers football feels like it is right around the corner again. It's not just the Tailgate Tour, the draft is coming, the guys are back to work in the offseason program getting bigger, faster, and stronger – and we now have the schedule to anticipate and begin planning for the epic battles that will take place as early as August.
I'm excited Packernation. We have a young, hungry team that will get better in a week after the draft. We have a schedule that, while difficult, is one that the Packers can command and conquer. We're the BEST fans of the BEST team in all of football…and football is on its way back!
Go Pack!
AM Quickslant: NFC Championship Re-match