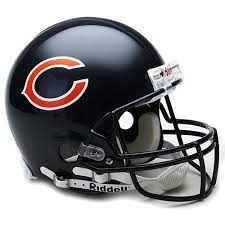 Since both losing in the season opener, the Packers and Bears have quickly trended different directions. Green Bay managed to squeak by the Jets at home but then was shut down offensively in Detroit. Meanwhile, the Bears overcame a 17-point deficit on the road to knock off last year's NFC runner-ups and then pulled out a victory in the Meadowlands on Monday Night Football.
Despite the Packers' struggles through three weeks, fans and the media alike expect Green Bay to show up on Sunday. The Packer D turned in a strong showing last week and faces heightened expectations as Julius Peppers returns to his former stomping grounds. The Packers will likely look to the emerging Davon House to contain one of Chicago's big-bodied receivers, Brandon Marshall or Alshon Jeffery. Veteran cornerback, Sam Shields, will get the other of the two while Tramon Williams and Casey Hayward man the slot.
The storyline is equally as intriguing on the other side of the ball. Though Chicago's defense isn't radically different from the shoddy unit of 2013, the Bears have held opponents to 15 points in the second half this season. Further, the additions of Jared Allen and rookie cornerback Kyle Fuller have allowed the D to become much more opportunistic, taking advantage of poor decisions by opposing quarterbacks Colin Kaepernick and Geno Smith in prior weeks.
Rodgers has always done an excellent job of taking care of the football (almost to a fault). However, in order to stay off of the ground, Rodgers's offensive line will need to play much better than it did against the Lions. Additionally, Green Bay's receivers must do a better job of getting separation downfield, knowing that Rodgers rarely pulls the trigger when coverage is tight.
The captivating aspect to Packers-Bears games is that they tend to be either team's ball game, no matter the type of season that either is having. And while the season is long, Sunday's game could set the tone between this year's two original NFC North favorites.
Breaking Down Week 4 vs. the Bears