Well the Packers are now in Seattle and the oddsmakers have the Pack as 7+ point underdogs. Over and over I hear how this game is gonna be a blowout by the Hawks. Aaron Rodgers is not going to be able to run unless something about his calf injury changes drastically in a day. And if you've ever had a calf injury…you know that is not the way it works.
Apparently, the Seahawks even have better shoes with Marshawn Lynch's $1,100.00 gold cleats making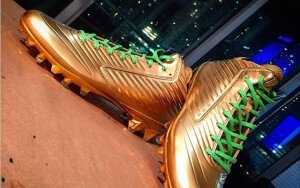 headlines today. Well how can this poor, outclassed Green Bay Packers team deal with that? I got a few ideas…
Here's how:
The Green Bay Packers are going to pound the rock with not just Eddie Lacy but also James Starks and our offensive line is playing better than the Cowboys offensive line right now (and the Cowboys slaughtered the Seahawks early in the season). With Bulaga in this game the protection will be more sure. By the end of the game, Eddie will be near that 100 yard mark and Marshawn will be heading to the locker room to hang up his gold cleats for the year and once again refuse to talk to reporters.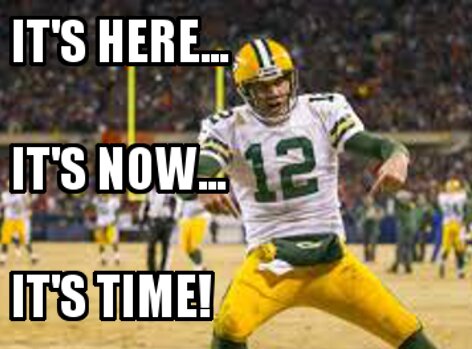 Aaron Rodgers is going to throw over pressure when Eddie doesn't run through it and Lacy will also have a bunch of yards catching out of the backfield. Jordy Nelson will have one or two opportunities and will make big plays in this game, just watch. Nelson is great against corners playing outside leverage with a safety over the top. Sherman is not as good against the receiver on inside routes, his forte is to pick off the throw to the outside. Add Devante Adams and Randall Cobb and the Packers whole offense has a different look and a different swagger. Adams could well have a career game in this one as the Packers will be looking for matchups.
On defense…is it just me or can you tell that Julius Peppers wants this in the worst way. He never
plays outside himself and he is not quite as disruptive as in his younger years but what a great addition he has been to this defense. Russell Wilson is the most hurried quarterback in the league, and also one of the best at extending plays, so the Packers defense will have to bottle him up and bring him down a couple times to be successful in this game.
All in all…these are the right two teams to be playing in the NFC Championship game. I see few giving the Packers any hope…but I disagree. We are gonna will this one home, it's a team sport and this Packers team will not be denied!
So what do you think? Let me know on the Facebook fanpage or in the comments below.
Go Pack!
Can The Underdogs Dog the Big Dogs?