The game against the Seahawks is gonna be here before we know it. There are a few things we can be certain about with this Packers team…most of those things are on the offense though. Although to my mind it is almost a certainty that this year's defense will be much improved.
There are wildcards in this game, however. CLICK to read and make your calls as to whether each wildcard will "Suck" or "Shine".
Wildcard #1: Packers Special Teams
We have said that the Packers return and coverage units need work. The field position battle could be crucial in this game. Give Aaron Rodgers a short field and the Packers score total likely climbs. On the other hand, if the offense has to cover 90 yards a series, the risk of three-and-outs goes up. That could have a domino effect that hurts the Packers.
On the other hand, if the Packers special teams units (and I am not counting the kicking game which is fine right now) can cover well when necessary and return the ball well enough to start the Packers on or near the 20, it could take pressure off an already potent Green Bay offense.
What do you think?
[poll id="32″]
Wildcard #2: The Refs
READ THIS PARAGRAPH BEFORE VOTING! The obvious leaning would be to hit the "suck" button right off. But keep in mind, the (in my estimation, misguided) NFL emphasis on illegal hands to the face and downfield may play to the Packers favor.
The Seattle Seahawks are known for being physical but our receivers are known for being smart. I could just as easily see the Seahawks hurt by the new emphasis as the Packers. No one knows right now just how tight the calls will be in the regular season. Hopefully, they just let 'em play but until we see this game we won't know. That could put the Seahawks in a compromising position of hesitation.
[poll id="33″]
Wildcard #3: The Run Defense
The Packers run defense played well during the preseason but that was the preseason. Marshawn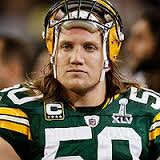 Lynch will be the first quality back that the Pack will face. The run defense had one bad play but was much improved. However, in last season's opener, the run defense showed up, stopping Frank Gore. But later on faltered. The addition of Julius Peppers should help contain Russell Wilson and improve the defense against the run.
But what do you think?
[poll id="34″]
Well, it all starts in a couple days! The end of the offseason, the start of the regular season…football is almost here! This year's Packers are primed to do some good things. But keeping healthy is the most important thing. If they can do that…the sky is the limit!
GO PACK!!!
CLICK to Fill in the Blanks: 3 Wildcards "Suck" or "Shine"