Brett Favre has postponed this year's meeting at Lambeau with Bart Starr and Aaron Rodgers because Bart Starr's health is still in question and Brett doesn't want to visit without him. This one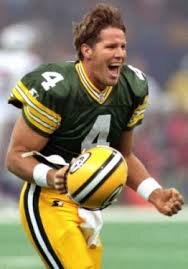 small statement forced me to pause and consider two things:
1. How great it is to be a Packers fan
2. How great Packers fans are
How great to be a Packers fan
Packers fans are truly blessed… spoiled really. How many teams' fans can go into a season expecting to reach the playoffs and come out of it disappointed if they don't make the Super Bowl? Really, stop and think about it. Of the 32 teams in this league, only 3 or four could even say they have had spots and stretches where they expected to reach the playoffs/Super Bowl several years in a row. The Packers have had the Lambeau Era, the Lombardi Era, and now the Favre Era that has bled straight into the Rodgers Era. Packers fans timeline is in Epochs while other teams work in seasons. The Packers have three-peated championships – twice. And now, we expect to see a time when Bart Starr, Brett Favre, and Aaron Rodgers walk out on the field and wave to the crowd together in the same time and place. EPIC.
So to Bart Starr, "Get well soon sir, you are a legend and a gentleman." To Brett Favre, "We will try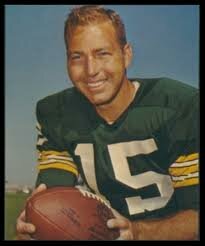 to be patient as we await your return to Lambeau where you belong. You have done the right thing by not coming until Bart Starr can accompany you." And to Aaron Rodgers, the current torch-bearer for the Green Bay Packers, "Enjoy a moment with the two legends you will someday join in Canton as the Trifecta of NFL quarterbacks. And until then, we wish you health and victory each day from now until the day many years from now when you turn over the torch to someone new."
How great are Packers fans?
Packers fans are not just fanatical, they are also compassionate, fun-loving, and intelligent. The BEST fans on the planet! Packers fans are held together by the bond of pride in the Green Bay Packers that knows no geographical, cultural, or social boundary.
A Packers fan in some faraway state, who could not see the game would find an immediate friend in ANY other Packers fan she found. How many Packers fans who live outside Wisconsin have made a friend or had a friendly chat just because they saw someone in a Packers jacket or cap and said, "Go Pack!" as they walked by. Many such conversations that I have had have led to friendships.
Packers fans are the best and as this season progresses, let's all remember to be thankful for the bond that we all have in this great team of ours. And while you're at it, feel free to drop down to the comments below and list your favorite Packer, the one who made you a Packers fan or who you most loved to watch.
GO PACK!!!