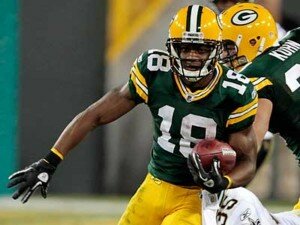 The time is getting closer for the Packers to make crucial decisions on their free agents this year, I know most people are saying Cobb is a must sign and I would agree with that for the most part, BUT, lets say his price tag is so high that they have to let Bulaga,Barclay,Bush,Williams,and House walk?
Does it make sense to keep one great player to lose 5 key players?
These are the tough choices GM Ted Thompson has to make each and every year at this time. I for one have faith in his decision whatever the outcome is BUT, If it was me the choice would be to keep the key players and let Cobb walk.
Why? The main reason is because this O-line without Bulaga will not be the same. We all witnessed what happened when he went down for a game and a half and Sherrod stepped in to replace him. If you were like me, then every time Aaron went back to pass after Bulaga went out, your heart dropped as you had to watch the defensive ends run right around Sherrod and slam Rodgers on his backside? I had a hold my breath more than once!
Now if they can keep Bulaga and get Barclay signed as well for depth the O-line will be intact for this year to keep the MVP of not only this team but the NFL upright and healthy all year. That my friends is way more important to this team than having Cobb catching passes.
I know Williams is getting up there in age but he was still performing at a high level at the end of the year so losing him would not be good for this defense and House has proven he should get starter pay by being that corner needed to cover big receivers like Johnson,Bryant etc. So they will need to get him signed as well. Bush has been the backbone for the special teams so who wants to see him walk?
As I said it would be nice to get Cobb signed and I am hoping they can but in my opinion if it means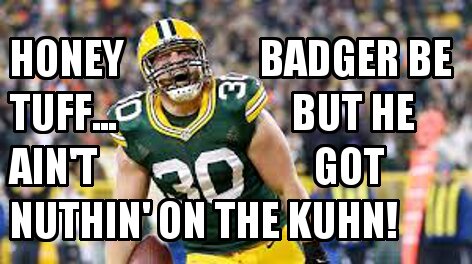 losing any or all these other key players then I say the team can not afford that. Lets not forget Abby and Janis are still under rookie contracts and they could be the diamonds in the rough.
But these are just my thoughts and opinions on the hard decisions Ted has to make soon, I would like to know your thoughts as well so leave a comment on who and why you think would be better for Ted so sign and the Packers to keep.
Go Pack Go!
Thanks
Jeff