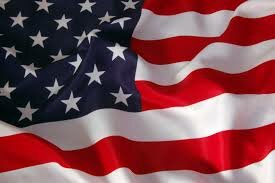 GPN wants to wish a happy Labor Day to all of Packernation. We hope you enjoy the day and get a chance to hang out with family and friends. What a great Labor Day this is going to be with football on the horizon and the beginning of Bears hate week arriving with the celebration. But Packernation in particular got a special Labor Day gift.
The Packers have always been about the "next man up" and won a Super Bowl with a team that had 15 players on IR, while at the same time losing Charles Woodson and Donald Driver. So this regime is not unfamiliar with big success under difficult circumstances. However, the addition/return of James Jones adds another vet with a deep knowledge of the Packers' system, a guy who is difficult to get to the ground, and a guy who is just three years removed from a 14 touchdown season. And with Aaron Rodgers at the helm, Jones will again have the best ball thrower this side of Andromeda to get him the ball.




James Jones is not a field stretcher, he is not a long-term answer (at 31 years old) on a draft and develop team. But he is going to make a difference and he will continue to help ease the Packers' young wideouts into regular play. For Packers fans, he is a little insurance on a Jordy-less team. To me he is that…and something more.
Since Jordy Nelson went down, a lot of the follow-up talk was about how Aaron Rodgers now had a chance to prove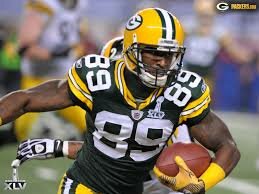 himself with two young receivers having to be the 3 and 4 and getting plenty of playing time. This is true. Now, Aaron Rodgers has not only that circumstance, but another circumstance in which to prove that he is the best quarterback gracing the field in active duty. With the addition of James Jones, Aaron Rodgers has the chance to take a guy who couldn't stay under the Raiders system and didn't make it with Eli in New York, and make him once again a star. If he can do that, it would only be reasonable to attribute a great portion of his success to the quarterback throwing him the ball. Jones won't get any bigger, faster, or stronger as the offseason and training camp are over so we cannot attribute such success to a re-dedication to training. He can say that he has rededicated himself to the sport, but we don't know that he ever lost his dedication…in fact we have no reason to believe that he has. If Jones plays well this year and makes an impact (he could be an 8-10 TD performer), we will have to give much of the accolades to Aaron Rodgers.




So we will see how James Jones is used in the Packers receiver rotation. And we will see if he in fact has success. But I think he is in the right place and the more I think about it…the happier I am to have him for this Sunday's game against the Bears.
But what do you think? Will Jones resurrect his career or just be a one-year stopgap that heads straight to retirement? Will Aaron Rodgers make James Jones a success in the Packers' system? Let us know in the comments below or back on the Facebook Fanpage.
Go Pack!
AM Quickslant: Packernation Receives Labor Day Gift