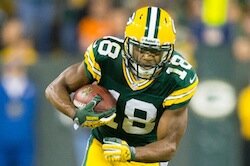 We would all like to see the Packers sign Randall Cobb, but we might have to come to the realization that the Packers can't afford him. From what is being said they offered him the same contract as Nelson 8-9 million a year with 14 million guaranteed and he turned it down. I like Cobb as much as the next person but he is by no means better than Jordy Nelson. Sure, he catches a lot of passes in clutch plays but for the most part it's because Jordy is taking up the double teams. If Cobb walks to be the #1 receiver for another team his numbers will drop dramatically when he is the one being double teamed.
Now lets take a look at some free agents if Cobb cannot come to a agreement before he hits the open market.
Andre Johnson has asked to be released from the Texans so he will be looking for a new home but he will also be very pricey. Most likely around 10 million year.
The Bears are looking to trade Brandon Marshall but if they don't get any takers they have said they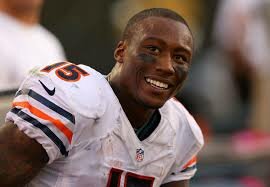 will most likely cut him before the cap hit takes effect which would be around 7.5 million with 200k workout bonus so when he hits free agency the Pack could basically pick him up for less than 8 million a year and with Aaron throwing him the ball instead of Cutler the man could easily be a 1000 yard receiver.
Jeremy Maclin could be a nice pick up. He is no Cobb but he is a decent slot guy and for the right price could fit right in to the teams receiving corp.
Wes Welker is getting old but maybe a one year prove it deal at a cheap price could get him in the slot.
Reggie Wayne is another veteran thats getting up there in age but could play anther year on a price is right deal.
You may ask why I even mention the latter with them on their way out of the NFL but if Cobb walks and the Pack can get one more year out of either of these veterans it will give the rookies like Adams,Janis and Abbrederis one more year to take the next step to become solid targets for Rodgers.
Well thats just a few options that I think the Packers should look into. I am sure you all have some others that come to mind so let us know in the comments section below or back on the Facebook fanpage.
Go Pack Go!
Thanks,
Jeff
Free Agent Time is Here: Packers Nab….