Archive for the 'Defensive Team Analysis' Category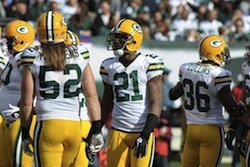 I was reviewing some stats from the 2011 season and one particular stat caught my eye… defensive scrimmage plays. I suddenly found myself wondering if the defense wasn't hitting the field tired halfway through the game because the offense was scoring so fast that there really wasn't much time for the defense to rest. Read the rest of this entry »
J.R. Augustine grew up in Black River Falls, WI and is currently living in Tennessee. He was born a Packer fan and survived the infamous 70s and 80s. He has immensely enjoyed the Packers' recent success and is looking forward to years of success to come.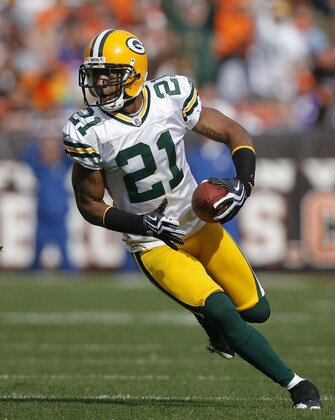 When the Green Bay Packers announced in April the release of former Pro Bowl safety Nick Collins, many Packers fans began to think of the inevitable: is this the time Charles Woodson moves to safety full time?
A season after intercepting the most passes in the NFL while also giving up the most passing yards, there are many questions surrounding the Green Bay defensive backfield.
Will corners Tramon Williams and Sam Shields return to their 2010 level? How will Morgan Burnett perform after playing his first full season? But the No. 1 question will be at what position the Packers' defensive captain will be at this year.

Basketball coach, sports writer/broadcaster/blogger, Packers & SF Giants enthusiast.