Well, everybody in Packernation was glad when Randall Cobb came back from his fractured tibia before the Bears game last year. And I think it would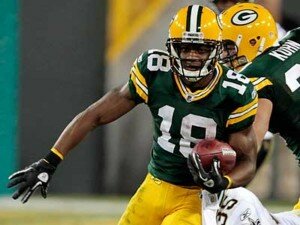 be an understatement to say that everyone in Packernation was even more glad to have him back at the end of the game. The Packers have developed some great players through the draft expertise of Ted Thompson and have not just survived what seems to be an undue amount of injuries, but even won it all back in 2010 with players going down like flies.
Part of the excitement of each new season is getting players back healthy and this year is no different. At the same time, however, there is a different feel to this offseason as the Packers seem to be getting not just healthy but hungry. Aaron Rodgers and others have made some uncharacteristic remarks that lead me to believe that the team itself is believing in itself like perhaps they haven't for awhile. On the defensive side of the ball we have brought in some impact players and gotten some back but most of all (to me) we have finally gotten "over" being anything other than an in your face, angry, defense that is ready to inflict nothing short of punishment on opposing offenses.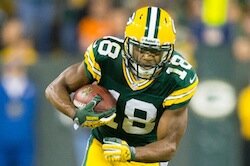 Of course, as with every year, it has to be wait and see but in the meantime here is a little blast from the past to get Packernation thinking about the possibilities this season could bring. And now…Randall Cobb. And this set of highlights goes back to when Cobb was returning kicks which is something we can love to watch now because we will finally (hopefully) have seen the last of him risking life and limb on special teams.
Watch and enjoy…and give it a sub if you like!
Go Pack!!!
Click To Get Pumped About 2014: Randall Cobb